Zo groot als de wereld is, zo divers is de muziek die op deze wereld bestaat. In Musical Monday probeer ik een stukje van mijn wereld te laten zien, door muziek. Mijn muziek. Muziek die iets bij mij teweeg brengt.
As large as the world is, as diverse is the music that exists in this world. In Musical Monday I will try to show a piece of my world, with music. my Music. Music that moves me.
Morgen komt officieel "Let it go", de nieuwe singel van Dragonette uit. Maar die is natuurlijk al overal te horen. En aangezien ik Dragonette best wel een beetje heel erg cool en goed vind wil ik dit heuglijke nieuws natuurlijk eventjes delen.
Tomorrow is the official release of the new Dragonette Single "Let it go". But ofcourse you can listen it everywhere already. And since I really, kindda, sortof think Dragonette is cool and good I would like to share this happy news.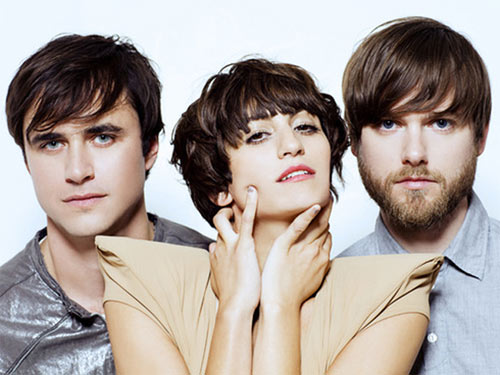 Veel over Dragonette zelf weet ik eigenlijk niet. Hun
website
heeft niet eens een biografie. Last.fm vermeld dat de band, die voornamelijk bestaat uit Canadezen nu in London woont. Misschien dat ik ze daarom zo heerlijk no-nonsense vind.
There isn't to tell a lot about Dragonette. Their website doesn't even feature a biography. Last.fm does say that the band, that is mainly made up of Canadians, currently lives in London. Maybe that's why I think they're so lovely no-nonsense.
De meesten kennen Dragonette waarschijnlijk van hun zomerhit "Hello" die ze met Martin Solveig (met die domme video). Verder zijn ze in Nederland niet zo heel erg bekend. Ze maken electropop liedjes die meestal erg uptempo zijn en mij erg vrolijk maken.
Most of you might know Dragonette from their summerhit "Hello" they had with Martin Solveig (with that dumb video). They aren't that much more known in the Netherlands than that. They do make electropop songs that are mostly uptempo and do make me happy.